Membership
New Lawyers Division (NLD)
Open to regular members barred less than 10 years or under 35 years old. This group focuses on networking, membership, fundraising, education, and public service.
Join AAJ
A strong and committed network of trial lawyers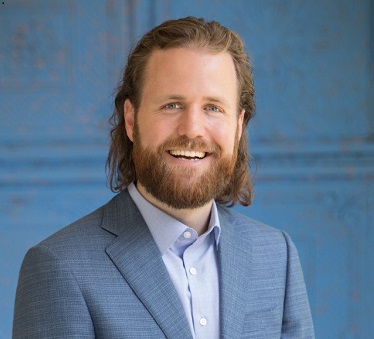 J.D. Hays, Jr.
J.D. Hays Law, PLLC
Boulder, CO
Chair, New Lawyers Division
PAC NLD MCLUB
Voter Protection Committee
J.D. is a trial lawyer with practices in Colorado and Arkansas. He frequently teaches for AAJ Education, has served on AAJ's Board of Governors, and in active in several committees. As the chair of the NLD, he encourages other to take advantage of all AAJ national network--"AAJ's New Lawyers Division has helped me connect with the top lawyers that are my peers from across the country. We learn from each other, share with each other, support each other, and encourage each other to be the best we can be. It's more than simple networking, it's about making us all better."
2020-2021 Caucus Leadership
Chair: JD Hays | J.D. Hays Law, PLLC, Boulder, CO
Chair-Elect: Ashleigh Raso | Meshbesher & Spence, Ltd., Minneapolis, MN
Treasurer: Jared Smith | McCoy Hiestand & Smith, Louisville, KY
Secretary: Leslie Pescia | Beasley Allen Crow Methvin Portis & Miles, PC, Montgomery, AL
BOG Representative: Stephanie Luzzi | The Luzzi Law Firm, East Brunswick, NJ
BOG Representative: Kevin Biniazan | Breit Cantor Grana Buckner, Virginia Beach, VA
BOG Representative: Miranda Soucie | Spiros Law, PC, Danville, IL
BOG Representative: Larry Taylor | The Cochran Firm, Dallas, TX
Rep to AAJ Exec Comm: Jennifer Lipinski | Gordon & Partners, PA, Palm Beach Gardens, FL
Take advantage of all your NLD benefits
Events and Publications
One Caucus, Many Ways to Participate
The NLD's virtual happy hours, membership drives, educational panels, public services projects, meetings, and convention events are a great way to get to know other AAJ members. The caucus's newsletter is distributed to the more than 4,500 caucuses members, plus caucus members help plan webinars and other Education programs. Write an article, submit a topic suggestion, or apply to speak. With the NLD, you can expand your network and have fun.
Get Active!
Join the NLD closed Facebook group to keep up-to-date with caucus events and activities. Facebook Group