Membership
LGBT Caucus
All members who identify as a member of the LGBT community, or as an ally, can join the LGBT Caucus, a networking group that focuses on membership, fundraising, education, and public service.
Join AAJ
Community
LGBT Caucus: Expanding Its Impact, Growing Its Membership
While the LGBT Caucus is AAJ's newest caucus, it has grown quickly. To help members keep connected, the caucus hosts virtual monthly happy hours and meets in person at AAJ's conventions.
Interested in joining? All AAJ members who identify as a member of the LGBT community, or as an ally, are welcome.
Join the Caucus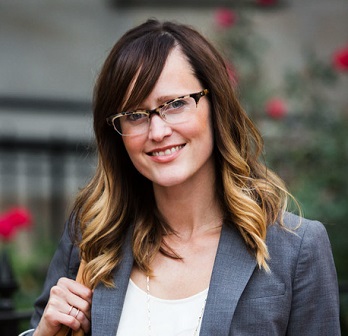 Shenoa Payne
Shenoa Payne Attorney at Law, PC
Portland, OR
Chair, LGBT Caucus
Diversity and Inclusion Leadership Academy Graduate
Shenoa focuses her practice on appellate law, disability rights, employment discrimination, and housing discrimination. As chair, she is proud of how the caucus has grown and looks forward expanding the caucus's reach. "Both LGBT members and allies have rallied together to grow the caucus and give it a strong, meaningful voice. I am continuously inspired by the support we receive from AAJ and the broader community. I consider the relationships I have developed as part of this caucus as some of the most important in both my professional and personal life."
2020-2021 Caucus Leadership
Chair: Shenoa Payne | Sheona Payne Attorney at Law, Portland, OR
Chair-Elect: Amy Heins | Shelley Leeke Law Firm, Charleston, SC
Treasurer: Guy D'Andrea | Laffey Bucci Kent, LLP, Philadelphia, PA
Secretary: Stephen Skinner | Skinner Law Group, Charles Town, WV
Rep to AAJ Exec: Laura Yaeger | Yaeger Law, PLLC, Tierra Verde, FL
Rep to BOG: Andre Mura | Gibbs Law Group, LLP, Oakland, CA
Join the caucus!
Update your profile to self-identify as LGBT or an ally, join the list server, and join our closed Facebook group to keep up-to-date with caucus events and activities. Contact AAJ Membership to get started. Contact Us